Alister directed the action for a key sequence and some driving scenes… shot in Lithuania with an international and diverse stunt crew. […]

I am proud to represent Z-Health® as a Master Practitioner and introduce this unique approach from the field of Applied Neurology, to […]
Alister directed the action for this Bollywood thriller. The excellent fights were designed by Tolga Degirmen and beautifully shot by Gairik Sarkar. […]
See all news
Some of the productions we worked for (choice made by coolness of poster)
Action & 2nd Unit Direction
We design, plan and coordinate all types of action sequences for film and media productions worldwide, including all types of stunts, fights, wirework, special fx, RC (vehicles).
Several international prize nominations & wins illustrate the exciting, innovative and powerful action we create.
We can visualize your scripted sequences in realtime (video-previz) to create the action you envision, in / for in- and outdoor locations.
Stunt Coordination & Performing
Our experienced team offers you exciting and safe solutions for all types of body-, wire-, vehicle-, fire-, fight- or animal related stunts. We have a widespread network of professionals in Europe, Africa and Northern America, which enables us to find the most suitable performers for your production. Our core team is international and its members are fluent in English, German, French, Polish, Spanish, Turkish, Italian and Swiss German. We are experienced preparing actors, singers and dancers for wire work, fights or any other type of physical action using
APPLIED NEUROLOGY
, a unique approach in the film industry.
We cover all different kinds of wire-related action, including flying performances in 1-, 2- and 3-Dimensions, with winches and ratchets, rappelling, safety during highwork etc.
Precision driving, vehicle stunts & Remote Control (RC)
Slide, flip or spin any given vehicle within a chase or as single shots – we know how to stage your vehicle-action in a safe way, our precision drivers hit their marks.
With a full facility car workshop and a variety of driving ranges at hand we can prepare vehicle action in any required way. We also offer Remote Control (RC) driving for full sized cars, trucks and other 3- or more wheeled vehicles.
Fight Design & Fight Performers
Duels or mass brawls, martial arts or battle scenes in an historical or contemporary context – we arrange all types of fight scenes.
Expert fight performers covering a wide range of armed and unarmed combat skills are part of our team.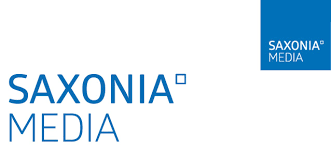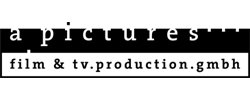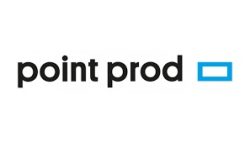 Alister Mazzotti came into the stunt and motion picture industry in 1994. Over the years he has collaborated with such renowned stunt coordinators as Chad Stahelski, David Leitch, Jeff Imada, Greg Powell, Glen Wilder, Hiro Koda, Art Camacho, Xing-Xing Yan, Rick Forsayeth, Kenji Tanigaki, Olivier Schneider, Michel Julienne, Ben Cooke, Steve Griffin, Nick Powell and many others.
... increase your personal health or your physical training significantly?
Alister is highly qualified neuro athletic coach. Check this link for more detailed information​.